Savory Pizza, Crafted Beers
Experience the combination of flavors as you savor delicious artisanal pizzas paired perfectly with our selection of local craft beers.
"Delicious wood fired pizza. Can't wait to go back and try more. The BBQ and "East Meets West" were both delicious."
"Rumor has it B-Sides Pints and Pies has the best wood fired pies around- no surprise there when Wayne Singhas II is in the kitchen. 😍🔥🍕"
"Our new Saturday evening "spot"… hot, fresh pizza and a great selection of ice cold adult beverages. Family friendly and yet adults can still gather for drinks. A great addition to Greencastle. Someone lobbed one over the plate, and B-Sides knocked it out of the park!"
"Friendly service and great pies ❤️ my new favorite pizza place!"
"Our pizza was delicious. The crust is very good! Enjoyed the decor and looking at all of the movie posters."
"Check them out!!!! You will NOT regret it! Located in Greencastle 🙌🙌🙌🙌🙌🙌 "
Flavorful, Authentic & Delicious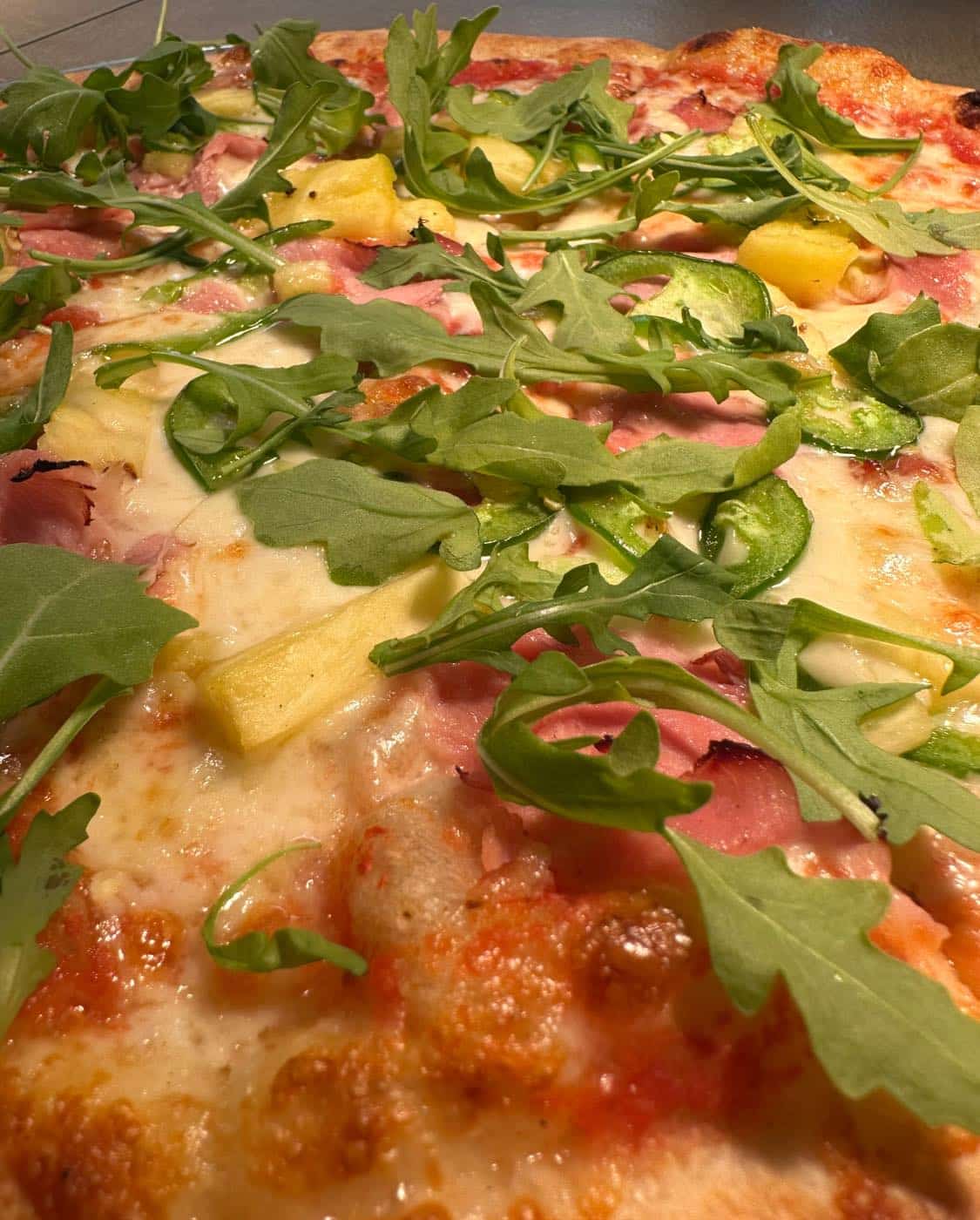 # 80 – The Flyin' Hawaiian!
We create a depth of specials every week centered on the seasons and the chefs' whims. Specials change daily and utilize the best of our passion for food and the passion of our local artisan producers.
The space in which B Street is currently located has been a continually operating restaurant since the late 18th century, and can be viewed and read (if you can read cursive) at the lobbies entrance . This fact, is infused into the very foundation of what a restaurant was at it's inception, a place of rest for weary, hungry travelers, and is the guiding principal on which B Street as a restaurant has been constructed.
We still possess the original hand written deed dated October 25th 1795. In it's current architectural form circa 1905 the building was constructed as the McLaughlin Hotel.
B Street restaurant was created in 2016. B-Sides Pints and Wood fired Pies 2022, B Catered was first operational in 1999, it being the marriage of JC Jones and Company boutique catering and B Street Restaurant.
"First time here and will most definitely be back! Good food, great service (thank you Heidi), with a soooo relaxing environment."
"My first time at 104 B Street tonight and was highly impressed. Great food, delicious and creative dishes. Great service and hip atmosphere. Will definitely be back. Highly recommend."