The space in which B Street is currently located has been a continually operating restaurant since the late 18th century, and can be viewed and read (if you can read cursive) at the lobbies entrance . This fact, is infused into the very foundation of what a restaurant was at it's inception, a place of rest for weary, hungry travelers, and is the guiding principal on which B Street as a restaurant has been constructed.
We still possess the original hand written deed dated October 25th 1795. In it's current architectural form circa 1905 the building was constructed as the McLaughlin Hotel.
B Street restaurant was created in 2016. B-Sides Pints and Wood fired Pies 2022, B Catered was first operational in 1999, it being the marriage of JC Jones and Company boutique catering and B Street Restaurant.
The foundation on which the cuisine offered at B Street is built is founded first upon health. We do not use adjuncts, MSG, Seed oils, or artificial anything in the cuisine we produce, We buy wild, foraged, local, and when possible organic. We work with local growers, ranchers, butchers and bakers, when ever possible.
This would be a paragraph explaing the different options for cutomers to choose meaning they choose which "website" to go to by clicking "B Street" "B-Hinds" or "B-Sides."
The B-Street 104 Restaurant & Pub provides a scenic and elegant dining experience at an affordable price.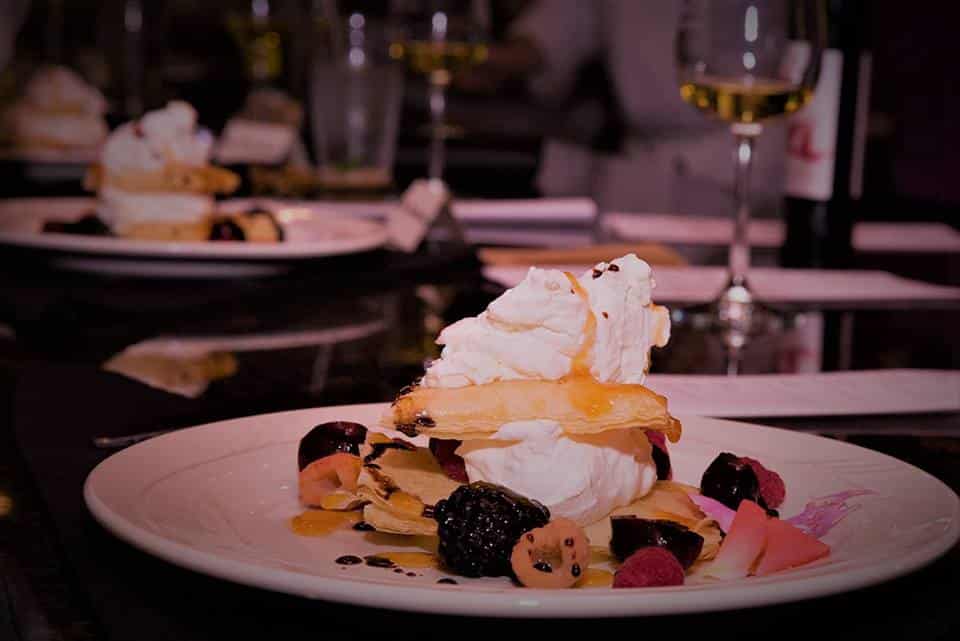 We smoke, ferment, preserve, and most importantly take care in the foods we produce. We are not a farm to table restaurant, for numerous reasons. But we do strive to support our local farmers, ranchers, brewers and foragers.
Online
Order Daily Specials Online.
Delivery
$6*
*A blurb can go here about something you want the customers to know..
Visit Us
We're Open
Blurb about the business hours?
M-F: 6am – 5pm
Sat: 7am – 4pm
Sun: Closed
Straight From the Farm
We Believe in Quality
This can be a paragraph about reservations and each of the rooms available. This button would link to a page specifically for reserving rooms for occations/parties and ellaborate on each of the rooms – seating, pricing, etc.